In this week's episode, we speak to Afton Vechery of Modern Fertility.
What barriers are women facing today that prevent them from taking control of their fertility?
Two big barriers are a lack of access to fertility hormone information and the fact that in the US the tests to get hold of this data are very expensive to do. It's lead to the conversation around fertility being very reactive rather than proactive.
Historically fertility information has been made available to women that are already having issues getting pregnant. When this happens you'll go and talk to your doctor and eventually you may get referred to a reproductive endocrinologist. These specialists will look at things like your medical history and your fertility hormones to see what's going on - but that's at the point where you're already trying to conceive. There has not been a focus on proactively getting fertility information to women much earlier so they can make better, more informed decisions before they reach that point - that's what we've set out to change.
How is Modern Fertility breaking down these barriers?
By making this information more accessible, relatable and affordable. Modern Fertility takes the same fertility hormone tests you find in these specialist clinics and makes them widely available for a woman to do from the comfort of her home and at a much lower cost - as well as letting her easily navigate the results of the test directly on her phone. We've set up our digital infrastructure to customise these reports to make sure that the information educates her on what these hormones are and the impact they can have on reproductive health. A huge part of our experience is making sure that the way that we're presenting this information is like your OB-GYN that also happens to be your best friend. We're meeting women where they are and bringing them along the journey, reintroducing them to their hormones and reproductive health in an engaging way.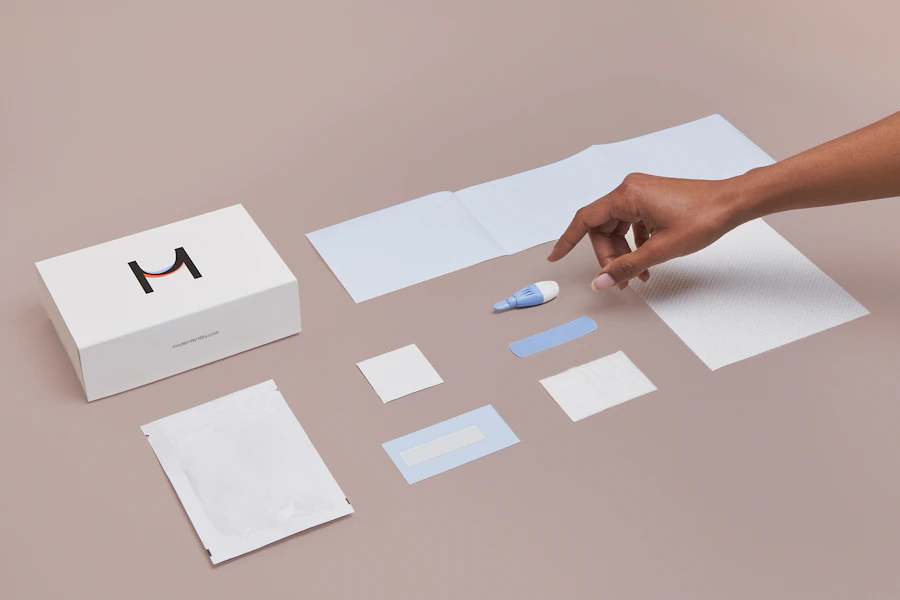 Where did you get the idea to start the company?
My introduction to the infertility space was back when I was working at a healthcare private equity fund. My job at the time was to look at sectors of healthcare that were growing, learn everything that I could about that sector, then make an investment. I started looking into women's health and it was crazy to see that the rates of infertility were increasing, the rates of involuntary childness were increasing and yet none of my friends we're really talking about it.
I started digging deeper and ended up leading the diligence for an investment in a network of fertility clinics and their laboratories across the US. I went into clinics and talk to women that were either going through, or were about to go through treatment. So many of them told me "no one told me that fertility declines with age" or "no one told me that IVF didn't work for every single person". That really stuck with me. I ended up leaving private equity, moving out to Silicon Valley, and helping to launch a variety of healthcare and women's health focused startups.
Through that whole period I kept thinking about fertility and I decided to get the test done for myself. The whole process was really time consuming and difficult but when I finally got the results back it was incredibly empowering to think about my own fertility. But the kicker was a few weeks later I got a bill in the mail for $1,500. At that point I knew we had to do something to make this type of information more accessible and affordable to women so that they could use it to make better more informed decisions based on their reproductive health earlier in their lives.
How have women been impacted by using Modern Fertility?
Recently I put my own fertility results online. It was really important to do that to show fertility is neither good or bad it's just where you are. Just like every woman has a different metabolism, every woman has a different fertility curve. After I sent it out I got a lot of responses back and one customer that responded said that seeing my test online changed her life. After seeing the results she decided to order a test for herself - even though she had decided previously that she didn't want to have kids - she wanted her decision to not start a family to be a decision that she could make consciously rather than it being defined by her reproductive biology.
Educating women about their overall reproductive health, whether a woman wants kids or not is so important and it's a lens into your broader health. If we can play a role in helping women understand their fertility hormones so that they can really make empowered decisions I'll be really happy with how we're spending our time each day.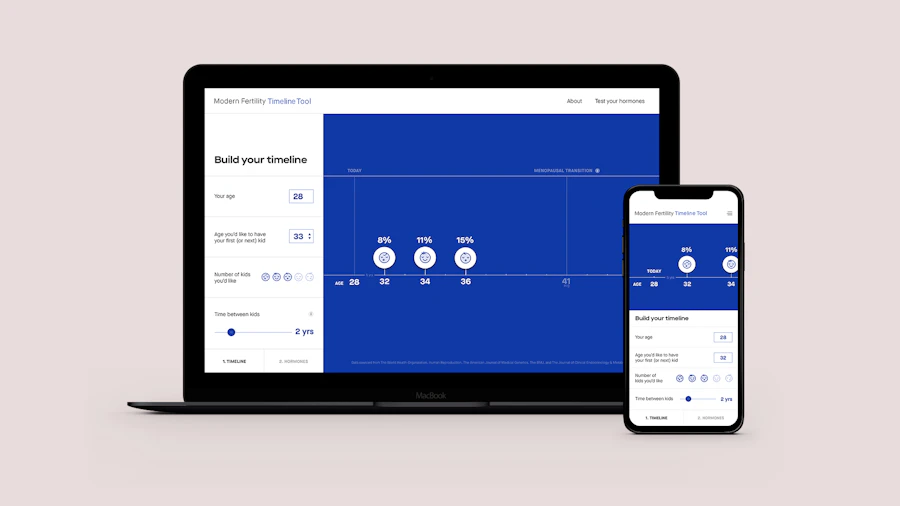 What do you see for the future of Modern Fertility?
We believe that fertility hormone testing should become as routine as a pap smear. We want every woman to be able to understand their reproductive hormones and not only to think about their fertility but also their overall reproductive health. As an early stage company it's really important to stay laser focused and while we do have some other things in the works today we're focusing on shifting the mentality and behaviour around fertility from being reactive to proactive. If we focus a lot of our time and energy on that we can use our success to continue to innovate in women's health. We have a long road ahead of us but we truly believe that this needs to exist in the world and I just feel grateful to be able to wake up every day and work on it.