Myia transforms streams of personal, vital health data into actionable insights on patient condition, empowering clinicians to take better and more timely action, prevent costly medical events, and ultimately set new standards of care.
What problems in healthcare is Myia trying to solve?
There is a proliferation of sensors and wellness devices on the market. People desire the ability to use these sensors to help them actively track and manage their health anywhere. At the same time clinicians want better ways of monitoring and understanding patient data on a regular basis. That leads to there being massive amounts of data coming in from patients' wellness devices into the doctor's office and it's hard for clinicians to use this data in any sort of meaningful way.
Myia knits together the data coming in from outside clinic walls to create a clearer profile of each patient. Myia listens to the stories that people's bodies are telling and runs the clinical last mile to solve this problem and make this data actionable for clinicians. We work really hard to fit into the clinician workflow and understand exactly the ways in which clinicians want to understand insights from their patients data. We provide that meaning from all of the different types of sensors and all of the patient generated data that's coming into the Myia system.
How does Myia collect data?
Myia curates a kit of sensors specifically for the patients on our platform. We are device agnostic, meaning we can integrate with any number of health-data collectors on the market to collect data. We constantly look for new devices that will work best with our system to gather consistent data while providing the best patient experience.
These devices are selected for the quality of data input and range from monitoring heart-rate and sleep patterns to activity and location input from your smartphone. Myia takes the otherwise scattered and unreliable data from these devices and organises it into a story.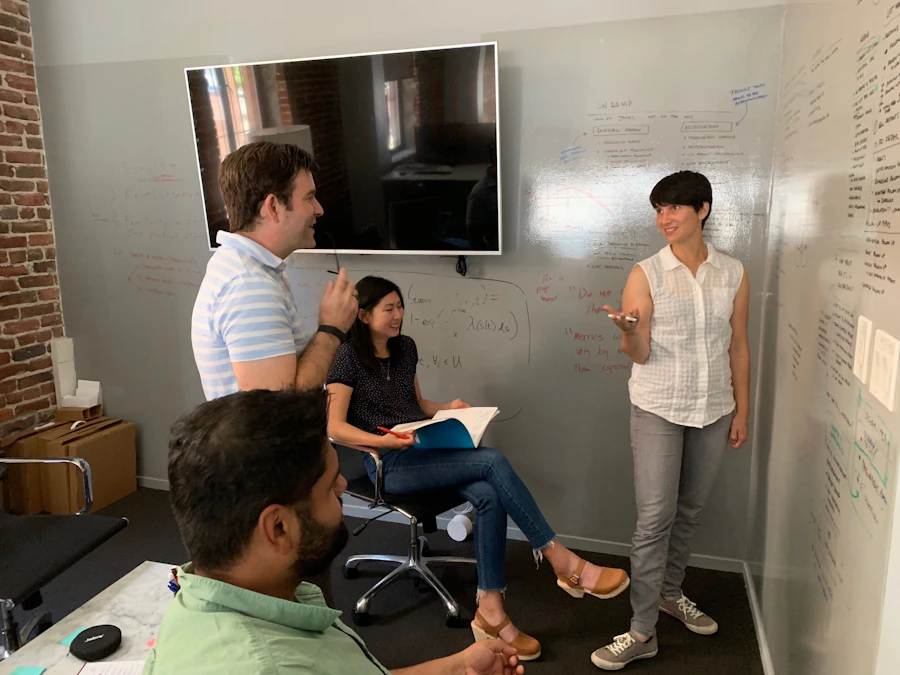 Would you say this approach enables a more personalised approach to treating patients?
Yes. The clinicians respond well to the data because they're looking for better ways to track their patients over time. When the data shows a real history as it does when using Myia, the full picture for patients is far easier to see.
When you say "full picture", what does that mean in a clinical setting? What are some examples of using this data?
If, as a clinician, I see something that looked a little bit funky with your data, I can send you a note and ask you to take another reading, or get on the phone in response to something tangible that I see. The conversation between patient and clinician does not stop after the 15-minute clinic visit is over. Instead it becomes a long-running conversation spanning months or years of insights.
The doctor can point out a patient's trends in their health data and say "we are seeing that your heart rate continues to increase, and your systolic blood pressure continues to decrease." Which then leads to clearer, more direct, and more personal conversations.
How is Myia able to present all this data in a meaningful way for clinicians and patients?
Myia aggregates data that could otherwise be a bunch of white noise and turns it into a story, a consistent constellation of data that the clinician can then look at with greater context. This story reveals insights that are most interesting coming out of that patient's trends.
Using intelligent algorithms, we can offer a more sophisticated method of data collection and presentation. This intelligence layer is paired with an emphasis on human-centered design to deliver an easy to use platform for both parties.
We want to understand and fit into the clinician workflow, streamlining the way they receive data and reducing the pain points they feel today so that they can focus on building deeper connections with their patients as individuals.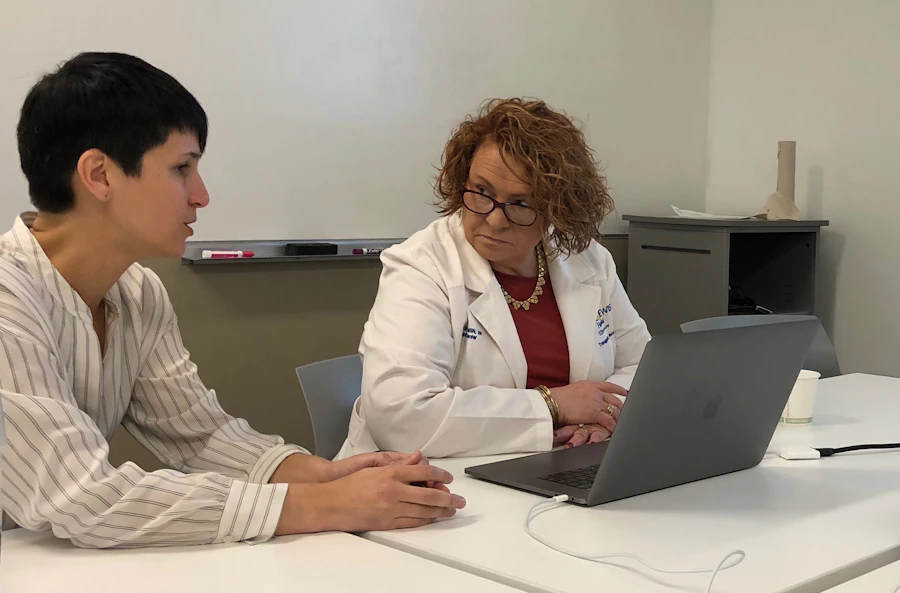 Does design play a big role on your platform?
Design thinking has always been part Myia's DNA. The founders came from a BCG Digital Ventures background and have a deep respect for innovation through design thinking. They were paving the way by setting up co-design relationships with clinicians and patients from the beginning. The design team is central to brainstorms and discussions in all areas of the company.
The importance of having a great experience on the platform is key to our operations. If we don't have a thoughtful and easy way for patients to stay engaged on the platform, then clinicians won't be able to get consistent and reliable data. If we were just an analytics platform without a great clinician experience, then we wouldn't be used by clinicians. We would be just another tool that might get ignored.
We need clinicians and patients to enjoy using our platform so that Myia does not become another throwaway gimmick. Good design is essential to accomplishing that.
What does that future look like for Myia specifically?
We hope that Myia will help providers see their patients as whole people. By unifying their health data and improving the care that clinicians are able to provide, Myia aims to redefine patients' quality of life.
We want our platform to fundamentally change healthcare delivery. Health is a story, and Myia helps those stories be heard.