Last year was a pretty special one from a team perspective. After nearly 3 years of working alongside Sergei and never having met, nor even had a video call, he and Jon met up for the first time in Russia last year. And that, combined with several of us going on trips to Spain, Norway and Hungary, to meet each other for the first time, and the incredible benefits each of those trips brought, left us all determined to meet up on a bigger, and more ambitious scale, and see what we could get from the whole experience.
With most of the team now having returned from 6+ weeks away, here are some of our highlights and learnings from the experience.
Matt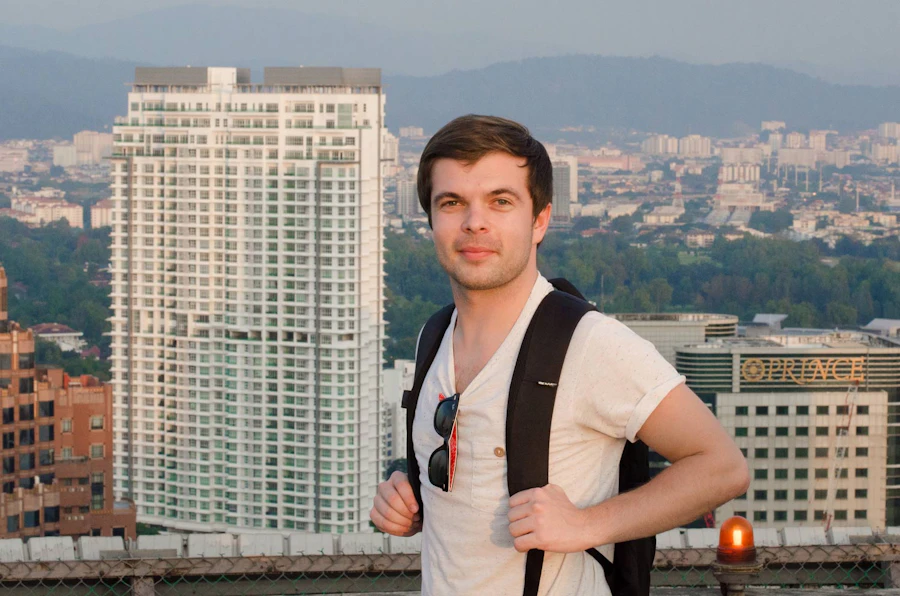 Having been part of the first Hanno trip to Valencia, I had an inkling for the potential of doing a similar thing on a bigger scale. Sitting in Turia, the meandering river-cum-park in the centre of the Spanish city, Jon and I decided we would integrate periodic Hanno trips into the company – as their impact on our growth and culture is undeniable. Our first trip was about pushing ourselves outside of our comfort zones, whilst nailing how to work effectively remotely with our clients and the team. Our trip to Asia trip was a continuation of this, spawned from the learnings of that inaugural experience.
We knew that to grow and develop as a team and a business we needed to again challenge ourselves to become better at what we do.
Again this time around, the Hanno trip was full of challenges. Some scary, some exhilarating – all of them thoroughly rewarding. Putting your team in a new environment gives you the opportunity to do things differently, test new ideas and push your process to the limits. As well as facing all the challenges that come with setting up camp in new countries, we set ourselves our own team challenge – to redesign our website from scratch in five working days. And that challenge really summed up my trip. Deep collaboration and a fluid process helped us to accomplish so much more than we thought could be possible in that time frame. It made me realise that we're not just group of individual specialists in our own fields, but a cross-functional team creating something really special and unique. Pushing the barriers of a new way of working… oh and celebrating our achievement atop a helipad bar wasn't a bad way to cap off the week challenge!
If you're considering taking your team abroad, you may find that it rapidly accelerates your company's journey, in the sense that it can get you to your destination quicker, even if before hand you didn't know what the final point of that journey would be. Our trip abroad has proven itself again to be an incubator for our growth and development. I've come back with a deeper appreciation of our purpose – to build products that radically improve lives – and I'm using what I learnt during my time away to increase my productivity and to inspire me on the next projects we take on.
Hanno: Completing the 'Hannifesto' during our website sprint.
Personal positive: Bathing elephants in the Malaysian jungle and parasailing in Penang with Sergei.
Personal negative: Getting my flip-flops stolen by an angry temple monkey.
Sergei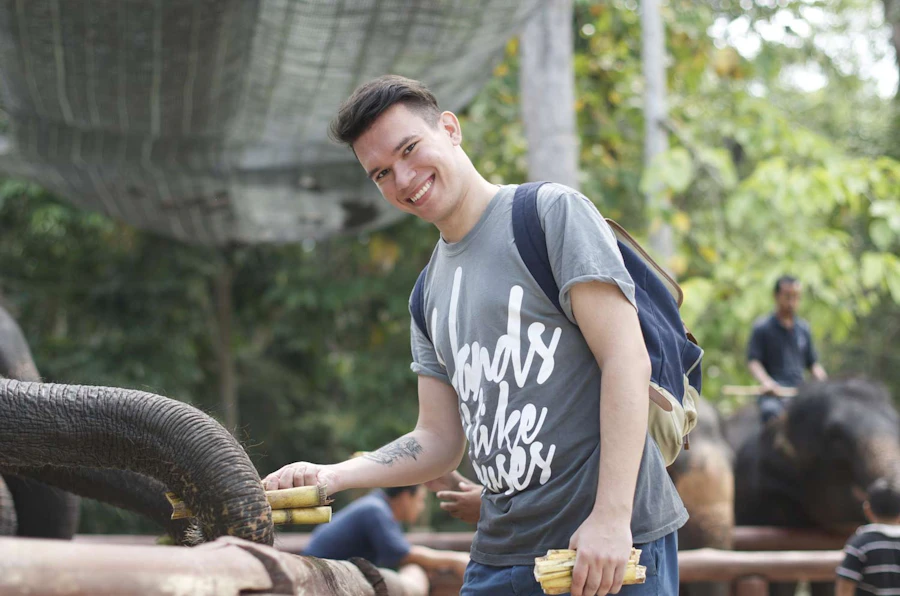 Having missed out on the first trip to Spain, I was really looking forward to this one. It was the perfect opportunity for all of us to get to know each other better, realise our long standing plans and bring new ideas to life, as well as think about our team's future, all the while enjoying a change of scenery, exploring new places and generally having fun.
If you're sceptical about such team get-togethers because they might seem like you're turning into a traditional agency temporarily: don't be. We all value our personal space and freedom and flexibility of working remotely–which is why we chose this way of working in the first place–but you can't underestimate the value of having your teammates close, and for me this trip was yet more proof of that. Seeing how each of us works allowed us to adjust our own routines–during the six weeks of working side by side we, as a team, have naturally adopted new working processes which have made us more efficient. We're already reaping the fruits of our labour–now, we can achieve more with less time, which opens up a whole set of new opportunities for growth. We're also finally finding a good balance between client work and internal projects, which is really exciting.
To say these six weeks with my team were the of my life would be an understatement. This team is my second family, and I'm incredibly lucky to be a part of it. I'd be lying if I said it was easy switching back to being on my own–it took me a good few days to fully 'recover' from the trip and return to my usual routine. But having been remote again for a little while once more, I'm again starting to notice positive changes in the way I work and interact with my team, just like I did after our trip to St. Petersburg. I'm definitely more organised and focused now, even though I thought I was doing pretty well before ;)
Sailing under the Hanno flag has been a life changing experience for me personally, and now we're stronger, and more excited about the future, than ever.
Traveling and working closely with your team can do wonders–it'll change things for the better. We've planning on doing it more regularly now, and I, for one, am looking forward to reuniting with my fellow Hannoians again very soon.
Hanno: Relaunching our website in 5 days–incredible job by everyone.
Personal positive(s): Finally meeting Matt and Arnas, visiting an elephant conservation center, unexpectedly catching my favourite band's gig in KL, and exploring and enjoying Hong Kong for the first time.
Personal negative: Durian.
Arnas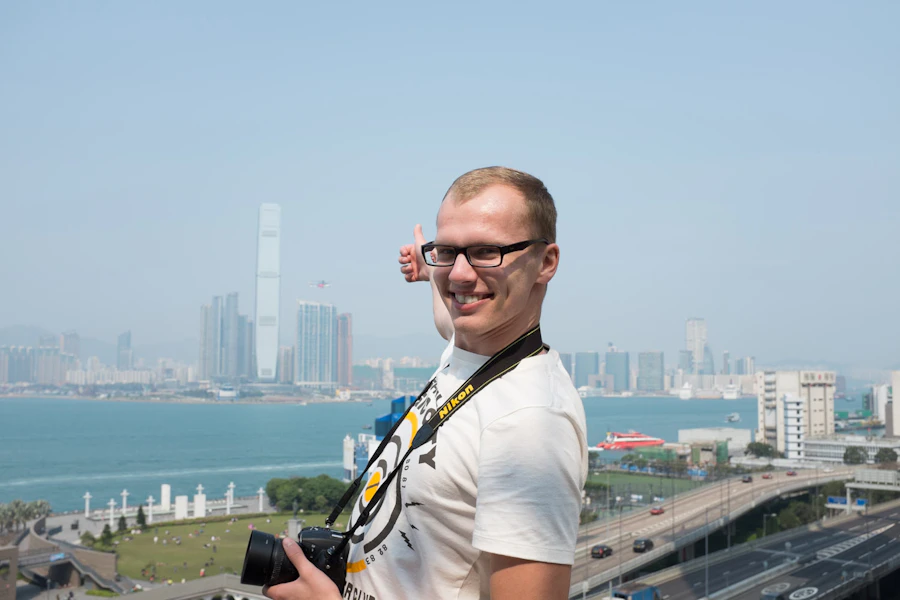 There are few things that'll make you feel further from home than turning up in Hong Kong and realising that your luggage has gone missing, and you're stuck with just the clothes you're wearing right there and then. You'll find yourself spending the following weekend hunting through Uniqlo and Muji, trying to track down an elusive sweatshirt which stretches at least past your elbows.
I found myself being challenged constantly – it's tough to express just how much I experienced and learnt during the trip. From 3 weeks working really closely with the team in Kuala Lumpur, then onto a few days relaxation in island paradise before heading to Hong Kong, and jumping straight into a swarming community at The Hive where I met lots of great people, it's hard to imagine that we could have packed much more into our stay.
From every experience, I'm always trying to improve my ability, discipline and confidence, both as a designer and a person – to grow and learn – but I've definitely found that having a great team around you helps you to achieve that little bit extra.
It's almost like having a spotter looking out for you while training in the gym – giving you that motivation and encouragement to achieve that little bit more, while at the same time helping to make sure you don't overstretch yourself.
Maybe it would have been too much, and too intense, for some people. But for me, six weeks spent with my shipmates, surrounded by so many absolutely different cultures, was truly one of the best experiences I've had.
Hanno: Achieving a long-term goal of 'anchoring' an entire client project by myself, and managing the rest of the team on this.
Personal: A spontaneous international trip to Macau to catch a Wu-Tang Clan gig, with about 2 hours of notice beforehand.
Zsolt
This little trip was quite special for me, for 2 reasons:
Well, I wasn't there ;-) – I was the only member of the core Hanno team who stayed in Europe
I was in the middle of leaving my previous job to join and dedicate most of my time to Hanno
Even when you're used to your team being distributed, when you find yourself 6-8 hours away from them, you can discover even trickier hurdles to overcome. You need to lay down a couple of rules and communicate as clearly as possible to keep everyone in the loop. We found that we needed to focus in particular on improving our CHICO (check in, check out) messages on our team IM, and describing our daily activities in iDoneThis.
The extra challenge was a valuable one, and a great motivation to level up our remote working skills, which has definitely benefited us now we're closer together.
One nice bonus was the way we were able to take great advantage of the timezone difference when working with a client in the US. With around 16 hours of team coverage over the course of each 24-hour day, we were really able to max out the benefits of remote working. You just can't think of anything more diverse than this.
Hanno: Swimming in deep water: building prototypes and stepping up our user experience design process.
Personal: Quitting my previous job and starting my new life with Hanno.
Jon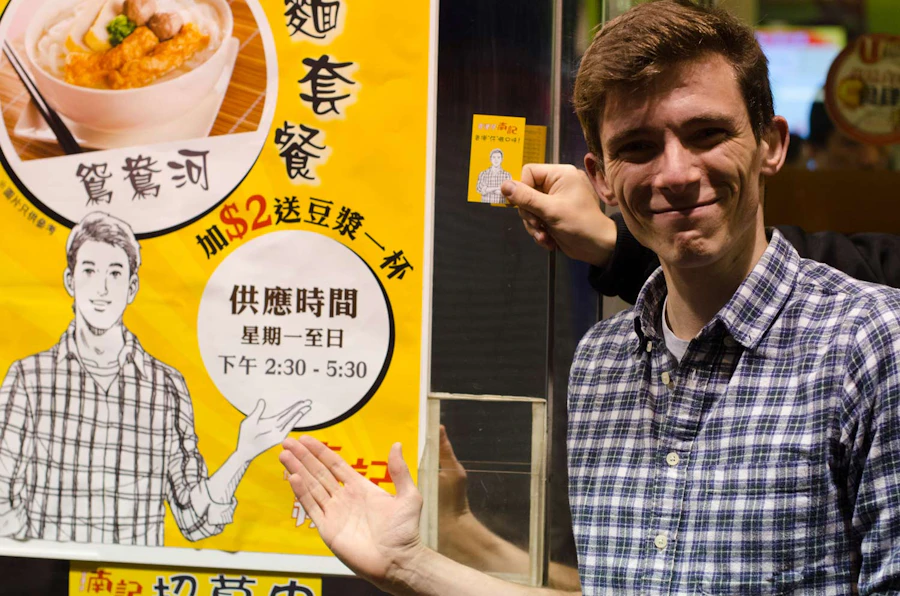 Having loved our time in Spain last year, the opportunity to spend more time with the team outside of the office was something I'd been looking forward to reprising. Kuala Lumpur and Hong Kong might have been considered an unusual pair of destinations to opt for, but we were all keen to meet up somewhere where we could be productive, push ourselves, and not to mention, we could all enter the country.
Working remotely, we inevitably miss out on some of the regular social activities that you usually get to share with teammates, so being able to help the whole team get to know each other and share some fantastic experiences was brilliant. I'm sure I annoyed everyone at least once by dragging them to some out-of-the-way roadside stall or obscure little cafe on the premise of 'you have to try the noodles at this place – it's supposed to be incredible' – but I think they'd secretly admit that it led to some great memories!
The biggest win, in terms of work? Definitely having the opportunity to sit down together and talk about where we're headed from here, and how we can get there. I'd been thinking a lot in the buildup to the trip about how to share my strategy for the next year or so with the team, and this, alongside opening up all of the company financials to them, was a huge long-term goal accomplished and sets us up really well going forwards. Succeeding in scheduling projects so that the majority of the team could be rewarded with a very well-deserved 4-day break, where we were offline virtually the whole time, with no detriment to projects, was a huge personal goal ticked off my list.
We've had a very, very special couple of months – the sort I know I'll look back on as some of the best in my life.
The specifics of how we do this sort of thing will undoubtedly change in the future – that's only natural – I just hope this is the first of many times I'll have the opportunity to get together with such a great group of people. Producing fantastic work for great clients, and building a talented team around you that you actually want to hang out with when you wrap up on projects for the day? That has to be something to be proud of.
Hanno: Too numerous to count, but achieving another long-term goal of having each member of the team managing their own client project independently was a big one.
Personal: Accidentally completing a 6hr, ~24km hike across the Dragon's Back, and a couple of other trails, with Matt. An unusual place to do an intense 1-1 review!
---