When Hans Jorgen Wiberg was just 25 and about to take over his parent's farm, he started to lose his sight. He went from having a normal 180-degree vision to a vision of five degrees. Although he can still read the text on his mobile phone, he now uses a cane to walk around.
Treatment has yet to exist for his condition, but Hans has always known that technology could somehow be used to make his life and the lives of others who are blind or visually impaired a little easier.
In 2012, he founded Be My Eyes, a free mobile app that connects blind and visually impaired people with sighted volunteers, helping them solve all kinds of daily challenges. In this episode of HealthRedesigned, Hans discusses how the app empowers the blind and visually impaired to lead more independent lives and how it's spurred a micro-volunteering movement that involves over 800,000 volunteers worldwide.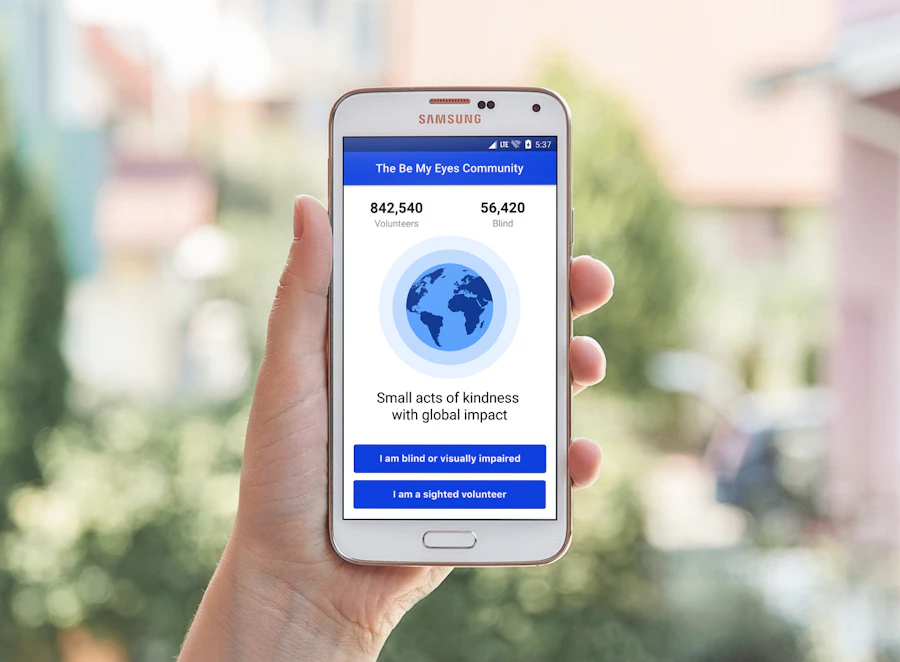 Giving sight to the blind everywhere
. . .
What's the mission behind Be My Eyes?
Right from the beginning, in 2012, we knew this would be an international project simply because here in Denmark, there aren't that many blind people. Be My Eyes is free and this is important to us because we want to help blind people all over the world. We believe that blind people, even in Africa and India are getting smartphones or will be getting them in the coming years because when you're a human being in 2018, it's almost essential to have one.
But we do not want to charge them $10 a month for the app. We want it to be a free service and make the money elsewhere—that's what we're working on now. Hopefully, we'll be able to generate income through other projects and keep Be My Eyes free and available for all.
Who is using the Be My Eyes and how are they benefiting from it?
We don't know too much about our users. When you sign up, you just include your name and email address. We don't care about where you live. You need to mention your language, but we don't care about your political or religious views or your gender.
It's just a matter of connecting someone who needs a pair of eyes and someone who wants to be the eyes for someone.
Small gestures; big difference
. . .
Can you describe the experience of using Be My Eyes for the visually impaired and volunteers?
The most typical example is when a blind person is standing in the kitchen and have ingredients in front of them. They can either open a can, for example, to find out the contents or they can use Be My Eyes to get someone else to read the label. There's only one button to press and when the blind person presses it, we send out a notification to 10 people at once because we don't know which volunteers are free to help.
It's almost certain that one or two of those people will be available to help. Then, we establish a live video connection and the volunteer gets a video stream from the blind person. The volunteer can then say, "Please move the phone a little bit to the left or a little bit closer or turn the can around." And within a short time, the issue is resolved.
Almost 90% of the calls are less than two minutes. Some of them are really short because it's just a matter of confirming, "Have I set my air conditioner to 70 degrees?" "Yes, you have." That's it. Sometimes volunteers can be kind of disappointed because they've been waiting a long time to get a call and when they do, it only lasts 15 seconds—but it makes a big difference to the blind person to be sure what they're doing.
Sometimes, it can also take longer, for example, if the blind person is updating their computer, it might be a 20-minute call. Most blind people are polite and if they know it will take a while, they'll ask, "Do you have 20 minutes?" and the volunteer can say yes or no.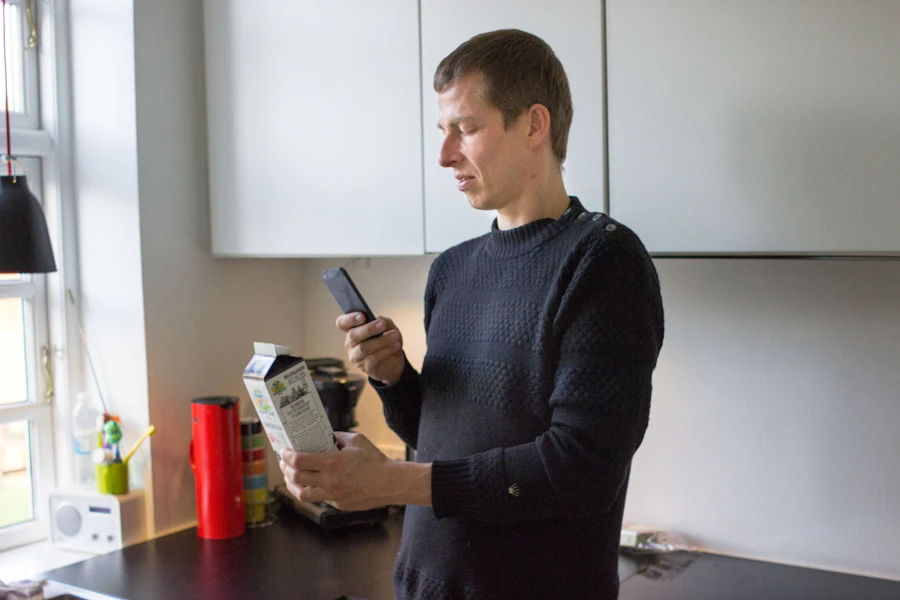 Has it been a challenge to get volunteers to sign up?
Initially, we assumed it might be hard to find volunteers. We even created a gamification element to encourage volunteers to come back. But from day one, we were totally flooded with volunteers and we've now crossed 840,000 volunteers worldwide.
This means that we can now help people in 145 different languages, which is totally amazing.

We only speak Danish and English on the team, so it's really amazing that we've made something without even understanding the language that the two people who are helping each other are speaking. But we've set up the infrastructure and it can be used by anyone in the world.
Do you think Be My Eyes is a new type of volunteering?
I came across the expression 'micro-volunteering' which is exactly what we're doing. We've had an enormous amount of press coverage and I think part of the reason is that it's a super simple concept and easy to understand. Now you can also volunteer without making a commitment to being at a specific place every Wednesday night, for example.
You just download the app and sign up to become a volunteer. People love this concept and it's very convenient. If you're having a lunch break or sitting around waiting for someone and you get a call, you take it; and if you're not available you just ignore it and someone else will take it.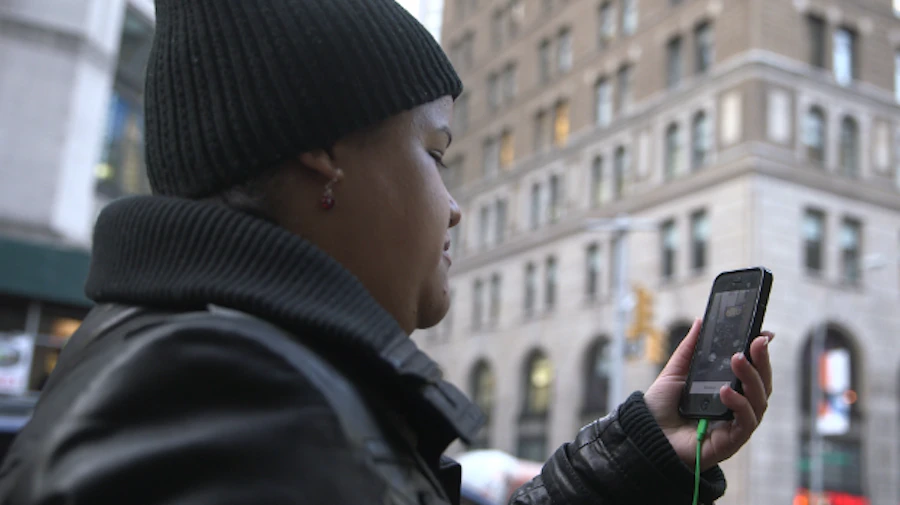 Improving lives, one call at a time
. . .
Do you think that Be My Eyes has changed the lives of people who are blind or visually impaired?
I think it might be a little bit much to say that it's changing lives, but it does make it a little bit easier. I get emails from blind people who tell me that they feel more secure and are maybe doing something they wouldn't otherwise because now they know that within half a minute they can have a pair of eyes to check on something.
Also, if you get a letter as a blind person and you're living alone then you'll usually have to wait till someone comes around. But now you can just use Be My Eyes to see who it's for. Another example is if you get a package you weren't expecting, you can now find out, "Oh, it's for my neighbour," and then you can walk over to your neighbour and say, "Hey, I got this by mistake." So it's not changing anybody's life but I believe it's making it a little more easy and comfortable.
We read that somebody used Be My Eyes to read the results of her pregnancy test.
I'm really proud of that story because that's an example of information that you might want to keep to yourself before involving anyone else. As a blind person, you can take that test but you're not able to read the results without involving someone in your surroundings and maybe you don't want to do that.
It was pretty well thought to use Be My Eyes for this, but this was basically her only way of getting the results without involving another person. Of course, she involved the volunteer, but that's one person out of 800,000 and she doesn't know him and he doesn't know her so it's an anonymous connection.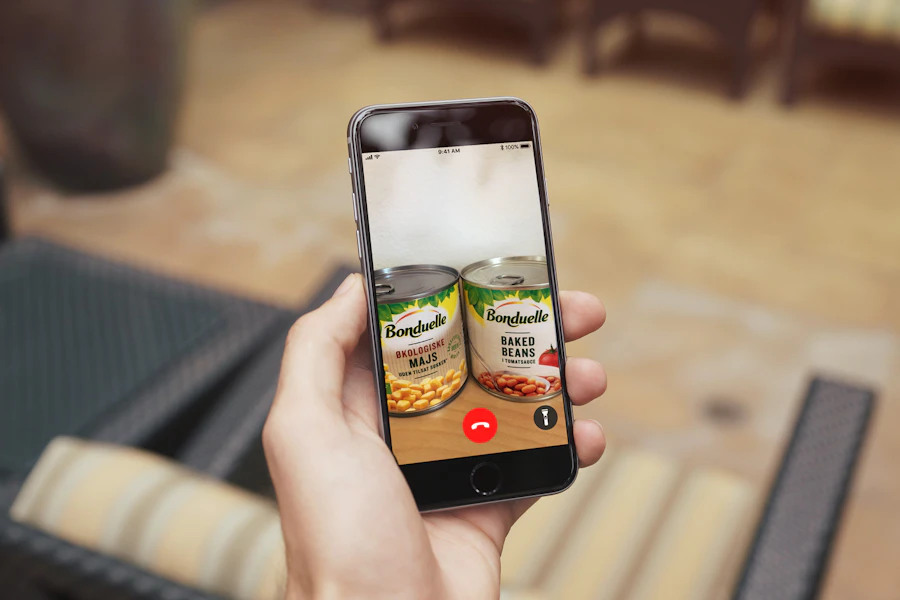 Designing for the visually impaired
. . .
What were some of the learnings or insights that you got during this testing?
At first, we had all kinds of ideas about what Be My Eyes should do. Then we decided to make it as simple as possible. It was kind of a sport. How much can we cut out? Then the idea was to find out what people were asking for and implement that. That's how we got down to only one button. There are settings too, but 90% of the screen only has one button.
It's a scary experience because when you're sitting with your developer and making a prototype, you tend to make it rather simple. Then you find a blind person and ask him to sign up—everything you thought was crystal clear communication apparently isn't. The person asks, "What does that mean?" It was a scary but necessary process to go through, especially if you're working with a group of people who are blind or visually impaired, it needs to be an interface that's easy to understand.
Are you looking at ways of adapting your business model for the future?
We received some money from the Danish Innovation Foundation to develop a new tool. If you're a blind person and you want to go online, the website you go on will most likely only be partly accessible. So we're building a system where a volunteer can look at the blind person's screen and then they can ask, "Okay, what's on this picture?" or say, "This is a red t-shirt.." We hope to make this into a service that's paid for by the website owner—probably with a small monthly fee. We're hoping to launch this sometime in 2018.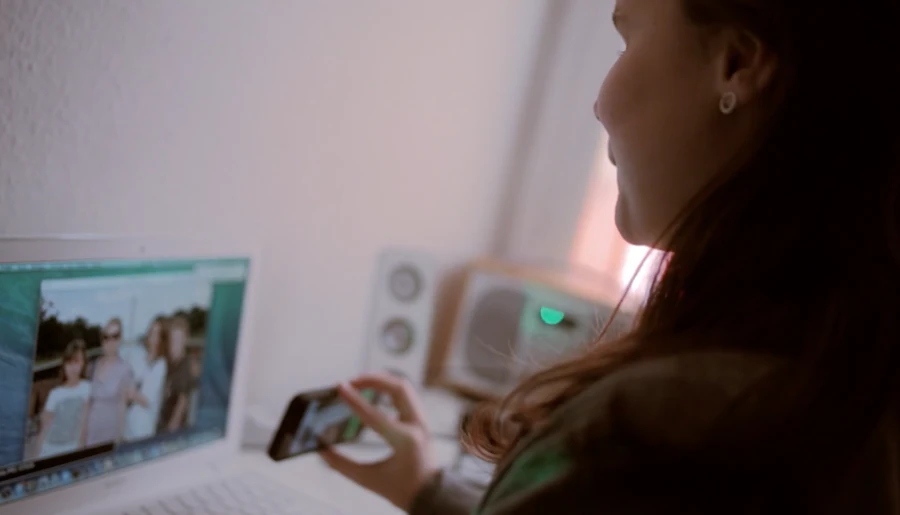 Is there anything else you'd like to say to our listeners?
If you want to be a volunteer, please sign up and have a little patience with us. You might not get a call on the first day, but eventually you will. Sometimes I'm in real doubt of who we're helping most. When people have had the experience of helping someone, even if it's just a short call, it really makes both the blind person and the volunteer very happy. So in that sense, it's a great joy to be involved in this project.
I also feel there's a whole movement among investors to impact investments and Be My Eyes is a typical example of an impact business where you can do purpose and business at the same time. We have a great business plan that we believe in pretty much and we have already sold some of our solutions to customers that is looking really promising. But of course we would like to scale up and speed up the process. So if you're an investor who's looking to get involved, please do get in touch.